Kira-S
Kira St÷we: Exhibition 2
Place: Albert-Schweitzer Haus, Beethovenallee 16, D-53173 Bonn-Bad Godesberg
Vernissage: Sunday, 8.1.2012 19:00-22:00, about 30 guests
Periode: 8.1.2012 - 31.1.2012. During this time there were many events in the room. The participants saw the pictures.
Leaflet and invitation (German)
Please click to see larger versions.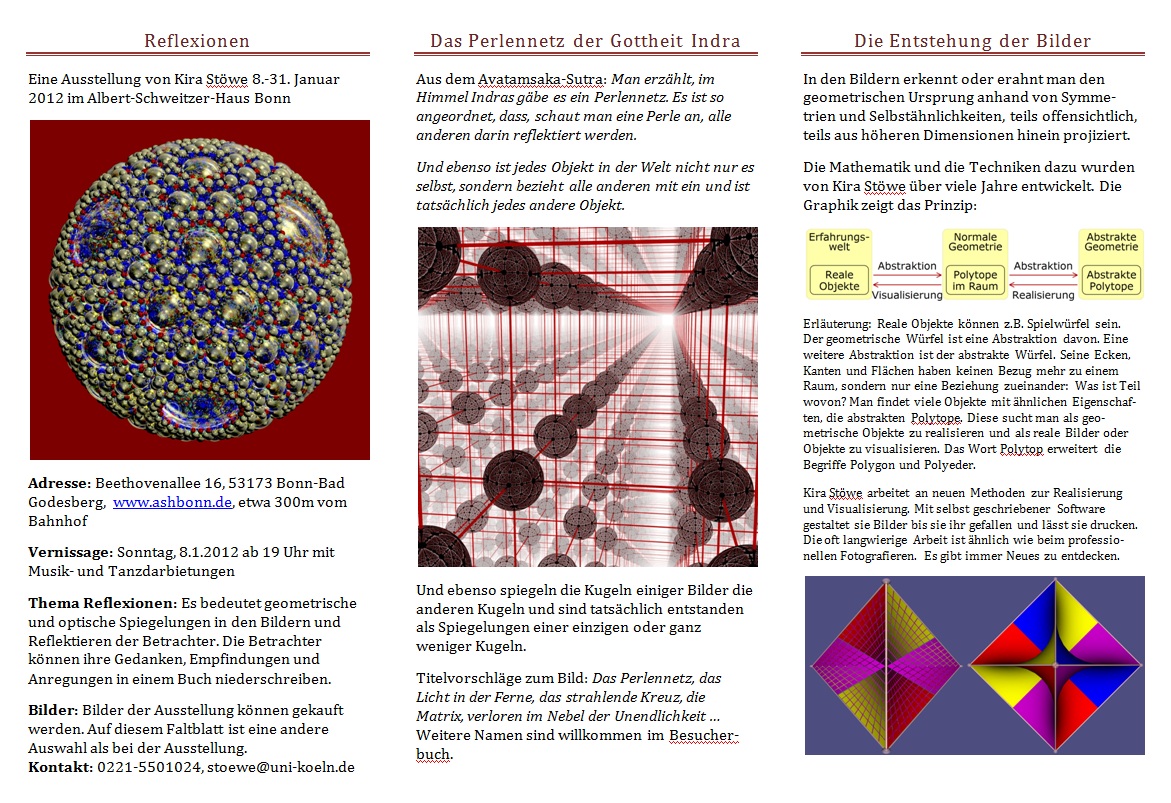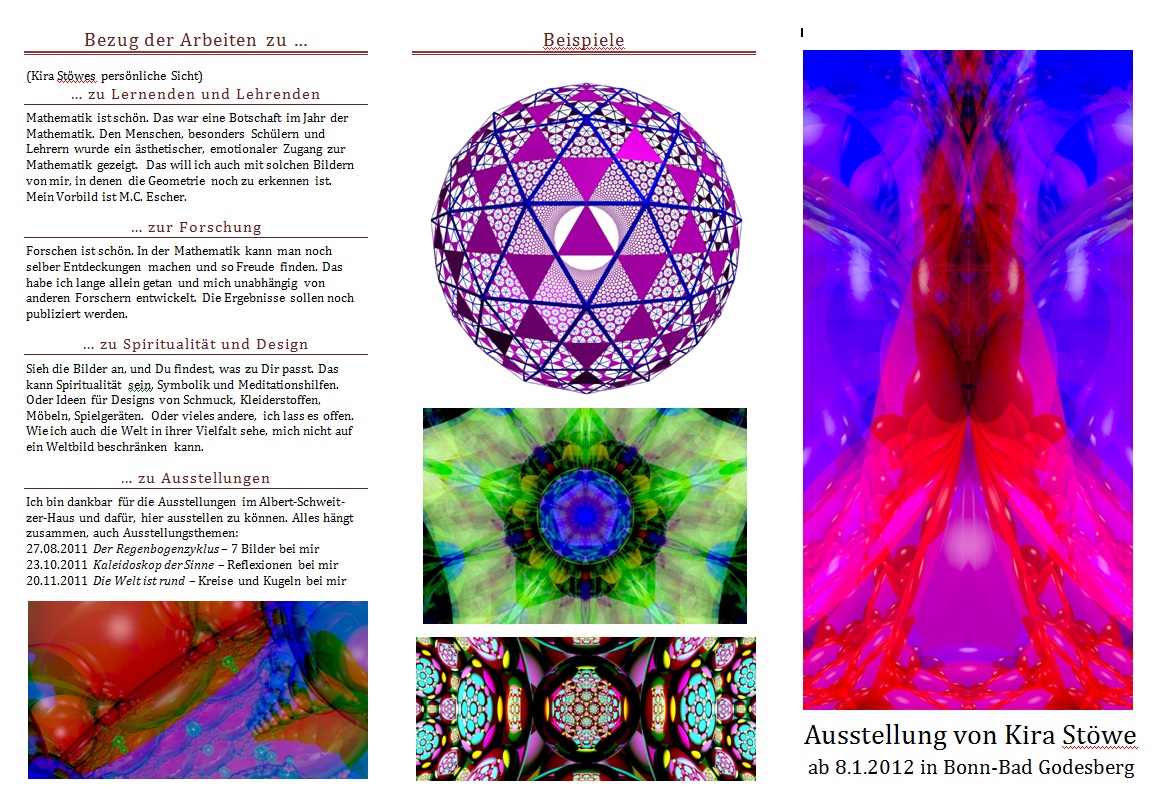 Fotos of the Vernissage, 8. Jan. 2012
You can see large pictures at the walls, small standing pictures, welcome by the organiser, subsequend ballet dance, and the finish with a Colombian singer.
The pesented large pictures are high-quality processed: printed behind acryl glass and glued at alu-dibond. Having up to 12000×12000 pixels they show max more details than the pictures in the gallery with a height of only 300 pixels.